It looks like Energy Arts is releasing another set of The Tai Chi Mastery Program. This is a short message to those of you who have the program sitting on your bookshelf, collecting dust, or still pristinely packaged: Let's open it up and get to work!
Now, if you're not familiar with this program, take a look at this: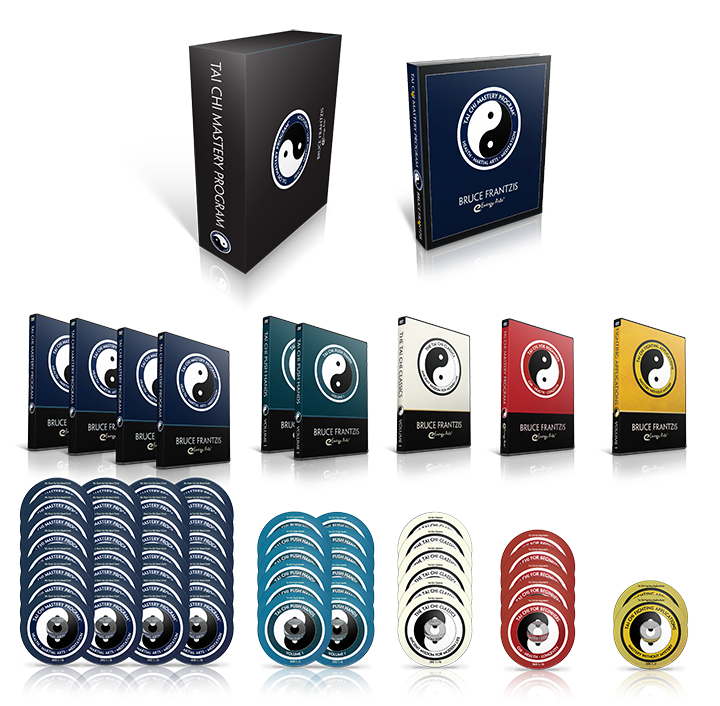 That's a lot of DVDs!
What's Inside The Tai Chi Mastery Program?
It all started back in 2011 when we spent a month in
England training the Wu Style Short Form with Bruce
. Everyday for 8 hours or more, we worked on:
Choreography
Flow
Relaxation
Energetics
Push Hands
Meditation
and more...


Here's what it was like to completely rebuild my Tai Chi practice at this training:
These events are always transformative, but what has been so cool is having the Mastery Program as a resource. And in the year since the initial release, I've been working hard to create practice resources for you that make it even easier to learn Tai Chi using the Mastery Program.
Want to learn more about how to use the Tai Chi Mastery Program to build your Chi in 2014?